Free CRM and Ticketing
Integrate back office with front line using NoTime CRM and Ticketing features for your customers and create sales support sevices with leading e-commerce sites

Call Center CRM and Tickets

For NoTime Customers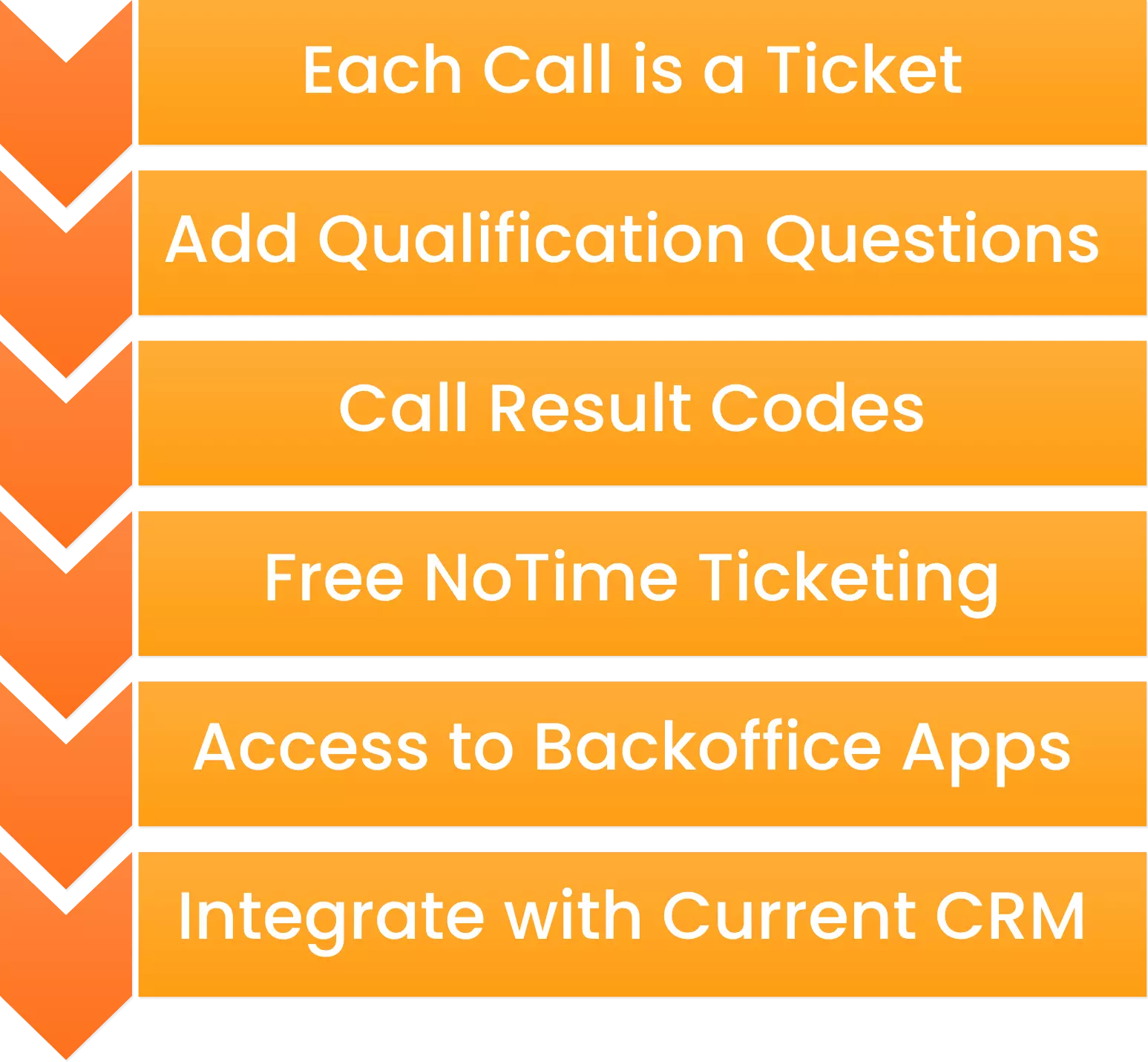 Backoffice Tools for Seamless Service
Service Delivery Manager dedicated to your business will help to make sure that there are sufficient agents trained, low performing talent is retrained or replaced and quality targets are met.
E-Commerce Support with Leading Services
Businesses will have monthly performance meetings on a web conference with their Service Delivery Manager, review the results and recommendations to improve performance.
Simplify Backoffice as well as Front-Line
Service Delivery Manager will work with your business analysts directly to help roll out new skills, campaigns and functions.
Lifecycle of a
NoTime Call