Talk to hot leads visiting your website for higher conversion and faster growth
Build Instant Rapport with Customers and Leads
Engage with the hot leads visiting your website over the web phone using your call center staff or NoTime Freelance Customer Experts
Customer calls from desktop and mobile browsers
Visitors of your website can start an instant call from desktop and mobile browser and talk to a freelance customer expert qualified for your business.
Integrate with Your Existing Call Center
Click to call can be integrated with your existing call center, so that hot leads on your website can engage with your business quickly
Use NoTime Freelance Experts and Pay as You Use
NoTime freelance customer experts can handle your customer calls 24/7 once they are qualified for your business by completing e-learning module for your skills.
Click and Call Features
Your customers can start a click and call session, share their browser tab and leave feedback easily once the call ends. Using dropdown menu options, they can skip IVR menus
Screen Sharing
Customers can share a browser tab on their device instantly, without installing any plugins.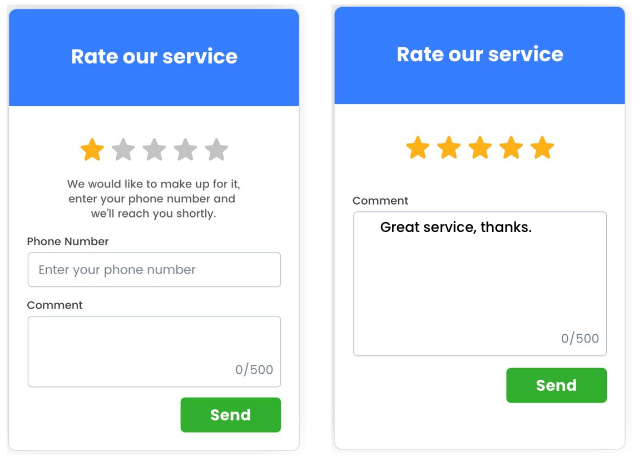 Customer Star Rating
Star-based rating and comment box will be available for the customers at the end of the call.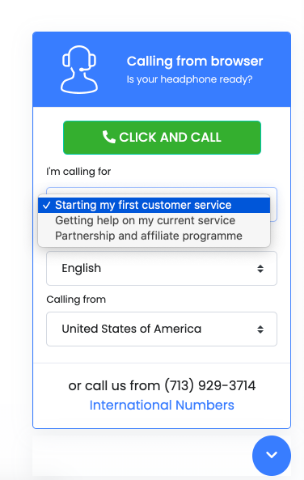 Eliminate IVR Menus
Using drop-down menu, caller can select the skill they need to talk to.
Create Pay As You Use Customer Service in Three Steps
All-In-One Platform
for Handling Customers and Leads over the Phone
✓

Freelance Customer Experts

✓

Global Call Center

✓

Accept Payments over the phone worldwide

✓

Experts Local to Your Customers

✓

Pay Per Minute Pricing

✓

No Fixed or Recurring Fees

✓

Inbound Sales Toolkit

✓

Click to Call button for your website

✓

Screen Sharing

✓

Ability to Record Customer Calls

✓

Real-Time Dashboards

✓

Historical Reports

✓

Free CRM and Ticketing

✓

3rd-Party CRM Integration

✓

E-Learning Platform

✓

Customer Feedback Scores