Gig Economy will help you offer great Customer Service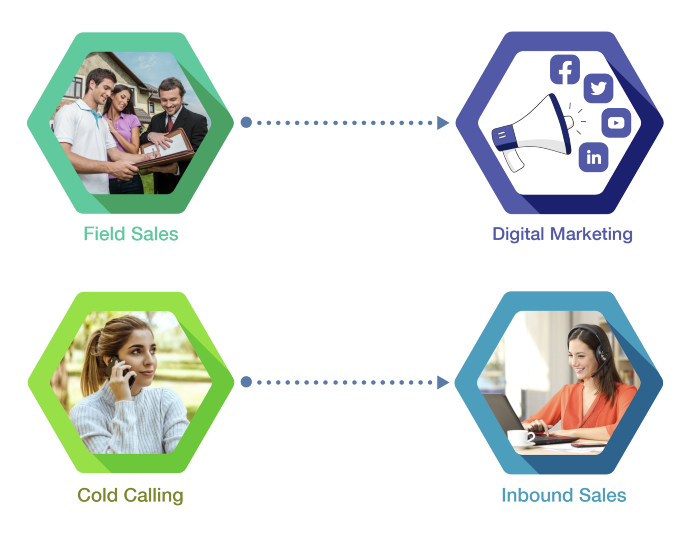 Gig economy excels when there are large variations in customer demand. Can pandemic be the catalyst to move to gig economy in customer service?
Field Sales transitions into Inbound Selling
Since the beginning of pandemic, 97% of the US businesses have evaluated their go-to-market; they started to scale down on field sales and grow towards inbound selling. Many businesses allocated big budgets to technology investments for the Inbound Sales teams.
Remote Working becomes a norm
Home-based workers in the US increased from 2% to 37% in 2020 and many businesses redesigned their operational model to become more tele-workable. Two out of three US businesses extended their remote working scheme to 2021.
Traditional Call Center Model is Inefficient
In a traditional inbound call center, experts are occupied only up to 60% of their shift time. Shifts are often over-staffed to accommodate the variations in call volumes which reduces the efficiency.Customer service industry does not offer any career progression opportunities, therefore staff churn is one of the highest, around 30–45% each year, according to Contact Babel industry research in 2018.
Pandemic has also caused big swings on the customer demand. Some industries such as retail and hospitality got heavily affected by the pandemic. There are significant variations in the customer demand which makes it even more difficult to operate an efficient customer service.
Gig economy works great during variations in demand
Taxi hailing, short-term accommodation and on-demand food delivery startups showed great success in the last few years. Gig economy offers a viable business case when there are large swings in customer demand for a certain function or an industry. Gig economy can efficiency supply resources despite the variations in the customer demand.
Solution
Freelance Customer Experts to support Multiple Businesses
A model where experts can get qualified and support multiple businesses is a way forward. Businesses can build their customer service platform on a universal cloud call center where experts can handle calls from multiple businesses. Advanced e-learning tools can help to reduce the training times to a few hours for each skill and retainer fee type of incentives can guarantee the availability of the qualified experts during the target working hours of the business.
Elevate the Quality of Customer Service Experts
Higher earnings in the freelance model and career progression opportunities by specialisation and positive customer ratings will attract higher quality experts into customer service as freelancers. Customer service jobs will become an occupation that offers higher earnings, flexible working hours and remote working so that experts can invest their time to become the best in business.
Running the Sales with Freelance Customer Experts
This model helps to build Inbound Selling teams without making large investments and by running efficiently. Regardless of its size, any business can offer a call center that runs efficiently does not incur fixed recurring costs to the business.
Conclusion: People want to talk to people
Customers as long as they are human being, would prefer to have an emotional bond with a representative over the phone. That is ideally the service they prefer. Pay as you use model will make talking to an expert more affordable for the business and achievable for the customers and the leads.